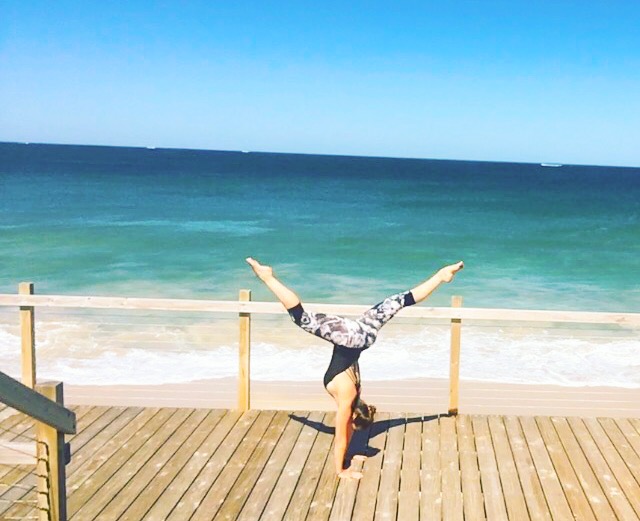 TRACY, FOUNDER OF ZEN LIFE YOGA

When I first started practicing yoga, I Probably didn't even realised it was a practice. I just went to a class, signed up and turned up in a class, And I had no idea it would be a practice that would change my life forever. I went through a period in my life where I wasn't finding happiness and I was a little bit off track, my health started to become affected. I remember my Doc telling me something needs to be done. My first class I still remember hearing everyone making a very loud OM sound which brang everyone into unity. I remember my mind stopping with this pure vibrational energy. I realised then it was more than just about the body there was something in my soul that just said yes.
i am a qualified Power Living trained Vinyasa / yin yoga teacher and a full time domestic entrepreneur goddess mother, that's when i'm not teaching, you will find my classes are dynamic and intensely satisfying, combining a love of yoga and music, creating a safe space for you to look inwards.
DAVE, FOUNDER OF ZEN LIFE YOGA
My name is Dave Brown . I am Powerliving Certified YTT200 Yoga Teacher sharing my practice and my love for yoga. Thank you for taking the time to visit our website. I was born and raised in Engadine NSW having a passion for fitness. I played soccer for 13 years and trained in Muay Thai Boxing for 6 years. I travelled to Perth where I found the love of my life Tracy, we have 4 awesome children. I was originally asked to come to a yoga session just to see what its all about, were I fell in love with Power Vinyasa Yoga. To me, Yoga is the relationship that is built between the body, the mind and the breath. Yoga is creating space free from obstacles in my own body to live. Yoga is freedom and release. I am here to help others find the release so that they can be comfortable and competently move their bodies through life. Come and join me for a slow, powerful and nourishing Vinyasa Yoga class.
SEE YOU ON YOUR MAT!!!!!!
Jochan began his yoga journey in 1999, did a teacher training in 2006 in the Caribbean and met a yogi from the west Bengal India, which enticed him to further his training to an ashram in India for 1 month to train with sushi who teaches sapta yoga. all his teachings are based on the teachings of gerandha Samhita who has a very holistic approach to yoga with a big focus on pranayama, diet and asanas.expect Jochan classes to be energising as he shares his passion for yoga.

Jochan satisfaction comes from seeing people leave feeling energised, renewed and ready for the day.

Moving to Perth from scotland over 7 years ago, homesick, disconnected and still recovering from foot surgery. yoga became my sanctuary.

it created a space to breathe, be present, gave me time to connect, reflect and feel gratitude for all the positives in my life. growing up i had always been active. at university i trained more than i studied. i did a term of lyengar yoga but soon became hooked on competitive and adventurous sports; triathion, road racing, kayaking and mountaineering until during a gap year i completed a vipassana 10 day silent meditation retreat which was amazing but torturous as i could not move my body.
i studied therapeutic massage and two years of shiatsu training following in the footsteps of my older sister. being vegetarian since a teenager i became interested in nutrition and alternative therapies. my greatest joy in life is being a mother of two amazing humans alongside spending time with my partner, dog ,two cats, practicing yoga and walking in nature.
i met my partner through yoga, where we were both on our own healing journey and over many months our mats edged closer together.
as a careers adviser who loves to inspire and motivate others to reach their potential i feel i have found my perfect occupation in teaching yoga. i am excited to share my passion, i invite you to join me in a class to help you strengthen and energise your body and calm your mind.
Oli is a dedicated yoga practitioner of many years, with extensive, hands-on assisting experience. He teaches a dynamic Vinyasa style and is motivated to instruct a challenging and safe practice through careful alignment and muscular control.

Although, he is not what you may think of, as a stereo-typical yogi. A drummer and a punk in his youth, Olis' path to yoga was somewhat unconventional. The fact that his journey has led here, would have seemed laughable not all that long ago.
Initially, he was drawn to the practice of Bikram yoga. As a musician and regular sufferer of RSI and Tennis Elbow, he found that that the heat, movement and strengthening of his joints quickly solved all of his joint-pain issues. He still continues to play music, pain-free.
Once he discovered Vinyasa however, he never looked back - preferring, a stronger, more dynamic and less repetitive practice; without the physical stress of an overly-heated room. With this style, also came the inward mental shift of a focused and mindful practice. He learned to appreciate a meditative approach to yoga. He understands how powerful it can be to come to terms with your body as it is; and to really feel and move with consciousness and awareness. So many of us take our bodies for granted, we forget how amazingly intricate and capable they are.
Oli strives to give his students the opportunity to explore and connect mind and body for a truly unified yoga practice. This is true yoga, something which may in time, extend beyond the mat.
As an ex dancer, I was drawn to Yoga to manage my physical body and then as I am a spiritual warrior for truth and progress; I found my wisdom in its teaching and relief in its practices.
I started teaching at Sunday school at the age of 9, I have always been a teacher of something. After years of teaching other disciplines, therapeutic movement became my focus. Motion is lotion, I am passionate about improving the quality of another's life through these tools and to ask the hard questions that move you forward.It is my parent. A loving, gentle but rock solid teacher that is always there. It provides the disipline and boundaries I lacked growing up and the wisdom to keep me course correcting.
The best part of the job? Seeing the spiritual change in others after practice. I'm challenged to consistently reflect on who I am, the quality of my contribution and how to be a part of, whilst carving my way in the industry.
My own practice involves daily meditation. Its my rock. When I lose sight of the fact my reality is just 'perceptionality' and my brain just a tool, I lose gratitude and humility. Life is a given gift that doesn't last forever. My meditation seat brings me straight back to that.
The biochemistry and physiology of the body to a great extent determines how we feel and therefore our lens in which we view everything. Yoga improves this physiological foundation and carves a way for progress on all levels, mental, emotional, physical and emotional
Quote:
"Radical self acceptance and a practice (whatever that looks like for you) that enables true humility, this, if any is the goal" Yogi Sach :)
Hi my name is Lisa , I'm a qualified child & teen yoga teacher, nanny and childhood educator.
I am also a qualified personal trainer . My own journey of yoga started about 6 years ago.
I think like most people yoga found me rather then me seeking yoga , it came at a time in my life when I felt quite disconnected from myself.
My first introduction to yoga was through meditation and mindfulness practises, this then opened the door to the wonders of yoga which was when I started practising yoga asanas along with my daily practises.
My love for these practises lead me to wanting to share what I felt was so important for children/teens, to give the tools to help them in life, so it just made sense to pursue my qualifications in child & teen yoga.
I am very passionate in my teaching of yoga and feel very grateful to be able to share my love of yoga and the tools and techniques to assist youth in their life journey, being a children/teen yoga teacher for me is the most rewarding job, one that I am very honoured to have.
Namaste Love and light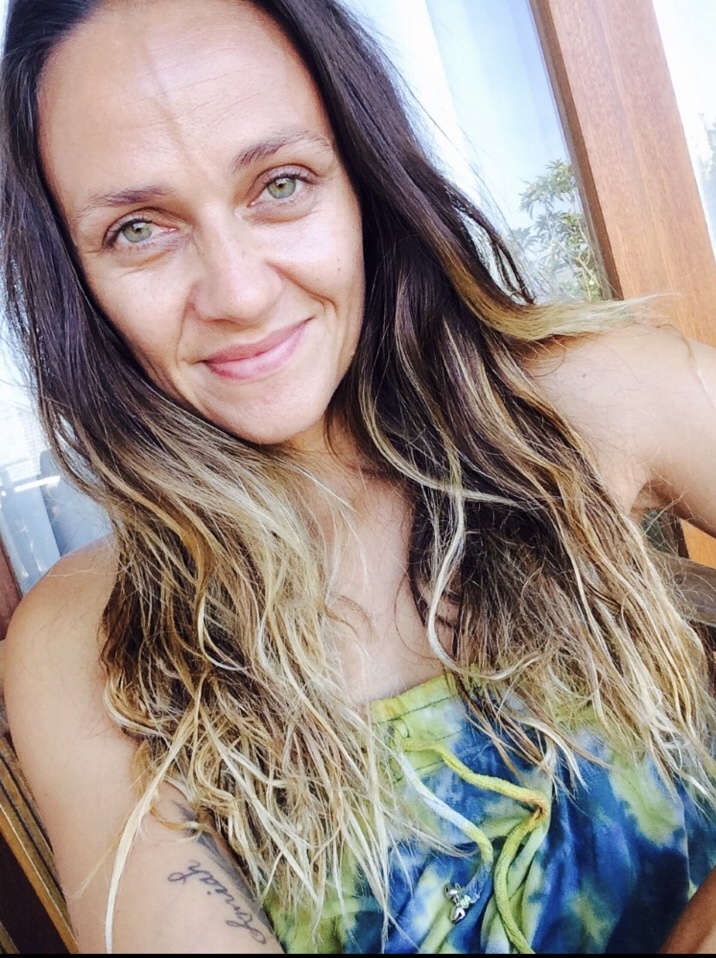 Haylee discovered yoga in her teens with her Mum. However the deep stretching, connection to body,mind & soul and that inward journey started to become her regular practice after her second child. Yoga was her me time, to tune out and tune in.
.This later lead to Haylee travelling to India for an experience of a lifetime to be 200hr certified in Rishikesh. Soon after completing and being certified in SUPYOGA and Children's yoga which go hand n hand with 2 of her many life loves; Nature & Family.
Haylee's down to earth, relaxed, fun and soulful teaching style cultivates connection, focus and balance leaving her students uplifted, motivated and empowered as they roll up their mat to relish in the beauty of self, of life and our beautiful Mother Earth. She guides and supports those she surrounds herself with better understanding of The power of body mind soul connection and diving deeper to the relationship with themselves, reawakening inner potential, unlearning and rediscovering to live a more fulfilled and joyful life.
Yoga teaches us to be honest and true to ourselves. Honouring who we are, the bodies we have, the paths we've come from and giving praise daily. Join her on this transforming journey bowing in to YOU as you take this incredible path of your Souls growth.
Annabell who is originally from the U.K. came to Perth about 13 years ago. She has had a passion for fitness for over 25 years which started when she joined a gym at the age of 18. Then a friend asked her to try attending a Pilates session and then another passion was founded about 20 years ago. She has loved Pilates ever since.
This wasn't her working background though, she was in the construction industry for many years, 4 years studying at college and then having various jobs including an engineering technician, quantity surveying and a building inspector, to name but a few.
In 2012 she decided to change career to follow her passion and became a qualifed Personal Trainer, then shortly after qualified as a Pilates Instructor through Stott and Studio Pilates. She has done other courses along the way including Scwhinncycle and Punchfit.
Then she decided to try Yoga, it was never a practice she was keen to do before but in 2015 she tried it. She loved it that much that she qualifed as a Yogafit Instructor Level 1 and 2 in 2015 and since then in 2016 she completed Gheranda Samitha Hatha Yoga Teacher Training® 250 hour Foundation Level 1 Advanced through Yoga Alliance.
When I currently teach yoga I enjoy teaching more of a slow flow vinyasa style.
In November 2018 Annabell completed her Pilates Reformer Training with Studio Pilates. She is currently studying for her Yin Yoga qualification online aswell. She also teaches prenatal mat Pilates, boxilates, stretch and flex, abs and booty burner sessions.